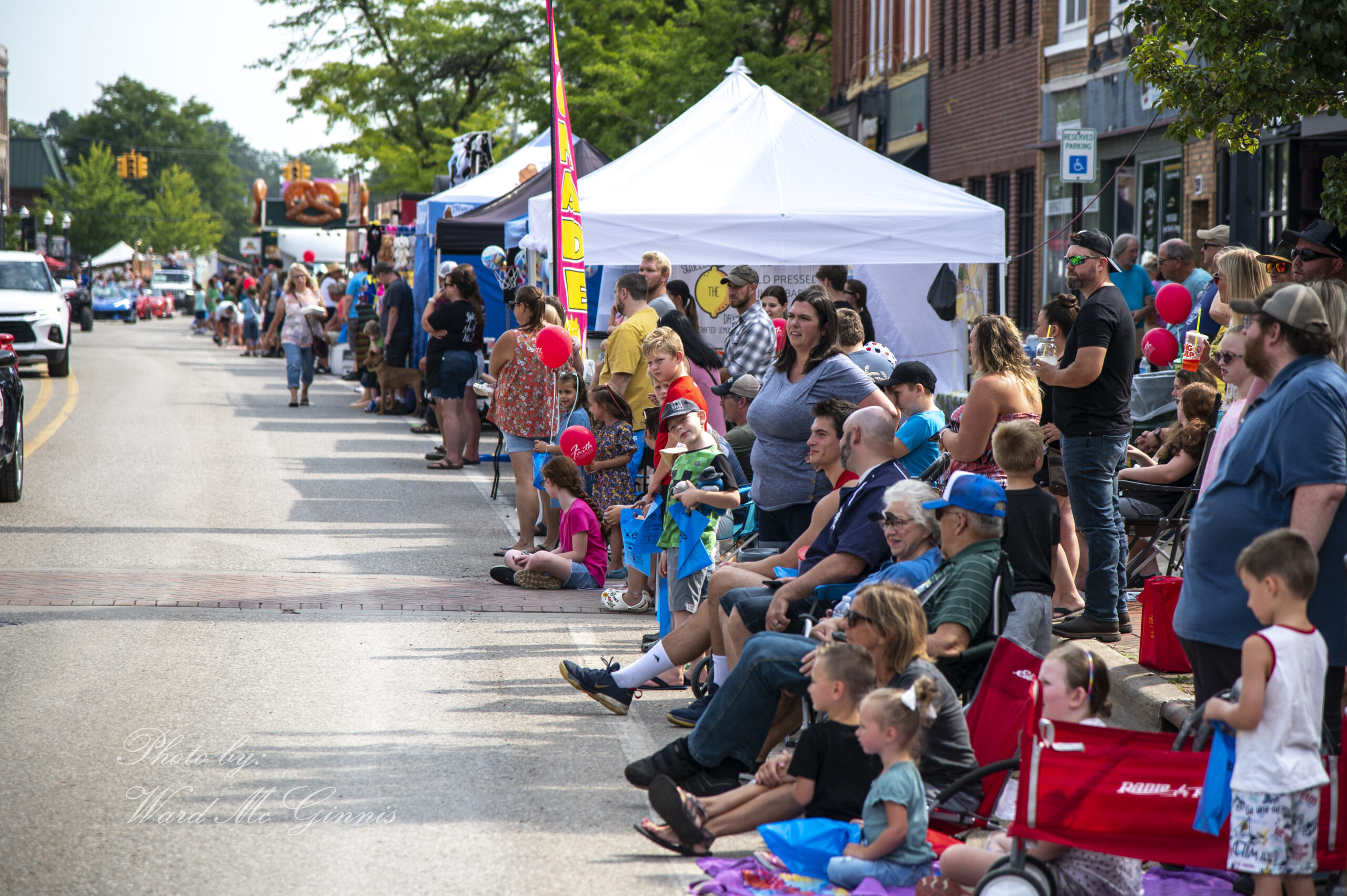 2023 Lapeer Days Parade
Downtown Lapeer- Nepessing Street
11:00 AM – 12:00 PM
PRESENTED BY
Flowers by Carol
Championship Trophies
Bear Graphics
Lapeer County Vietnam Veterans of America
The Sharma Clinic
Parade Rules:
-The parade begins promptly at 11:00 am. The Parade Line-up time starts at 9:00 am. Parade Line-up Map
– No vehicles making drop-offs will be permitted beyond the road barriers at the intersection of Nepessing and Bowers streets or at Saginaw and Nepessing streets.
– All distribution of flyers, printed materials, promotional items, and candy, must be HANDED out by walking along the curb or on the sidewalk. NOTHING is to be THROWN from a parade entry during the parade to ensure the safety of the crowd along the parade route.
– All distribution can be done one hour before or one hour after the parade and must be approved by the parade committee.
– No gas, propane, or other hazardous material tankers permitted.
– No parade forms will be accepted without a contact person.
– Parade announcements must be typed out. No parade forms will be accepted if handwritten. Please keep announcements brief.
– Announcements must be able to fit into the space provided. We will no longer be accepting additional pages or lengthy announcements in order to keep the parade moving. THE PARADE COMMITTEE RESERVES THE RIGHT TO EDIT PARADE ANNOUNCEMENTS IN THE INTEREST OF TIME.
– All demonstrations in the parade must be moving at all times due to the length of the parade and time constraints.
The Lapeer Days Parade Committee
Would like to thank everyone in advance for their cooperation and participation. Every year we strive to make our parade the best possible and ensure safety. Your cooperation is greatly appreciated! We hope that you enjoy the parade!
Parade Contest
Prizes will be awarded to the top three entries based on the following criteria: Relevance to Parade Theme, Visual Impact, Creativity!